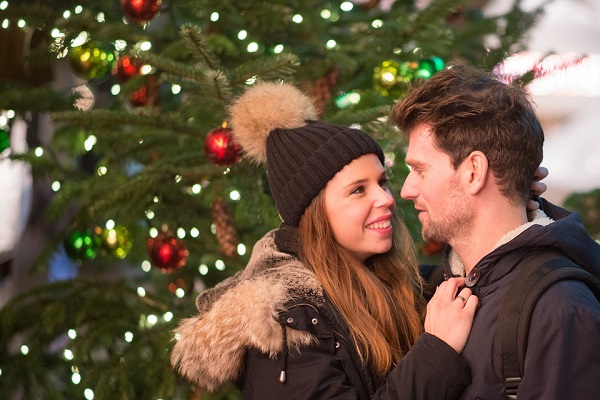 Christmas is a wonderful time of year to propose marriage. With all the decorations, Christmas lights and the fact that a lot of family and friends will be home to share in the joy of your engagement, it is an ideal time to pop the question and ask "Will you marry me?"
I've created an anagram to help you create a winning marriage proposal. If you can tick off most of the following, you are on to a winning proposal!
And the anagram couldn't be easier to remember at this time of year!
C.h.r.i.s.t.m.a.s.
C – Cheerful. Christmas is a time of good cheer. Make sure your proposal is cheerful.
H – Happy. It's a happy time of year. Embrace the happy Christmas spirit.
R – Romantic. It goes without saying, ensure your proposal is romantic.
I – Initiative. Show some initiative, use your imagination, brainstorm a few ideas.
S – Surprise. A proposal works best when it is a surprise. Lay a false trail if you must, book flights to Paris for  Valentine's Day if planning to propose at Christmas.
T – Tale to tell. Everybody asks 'how did he/she propose?" Make sure you have a tale to tell.
M – Memorable. Make it memorable or you won't have a tale to tell.
A – Authentic. Try and be authentic and come up with an original idea (see I above)
S – Silly. Why not be silly if you are both jokers and enjoy a laugh.
For more inspiration visit our sister site at www.willyoumarryme.ie